Has a Death Occurred? We Are Available 24/7
(843) 501-9441
Live Chat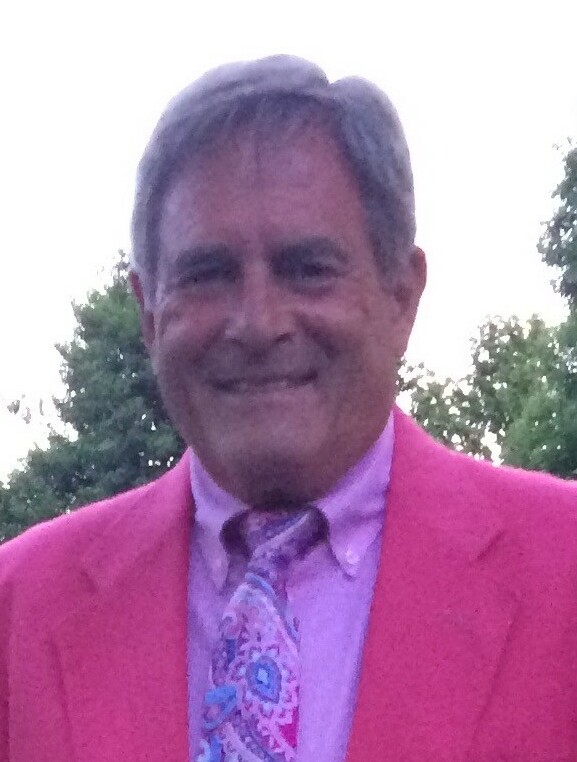 Obituary of Frank Joseph Bellafato
Frank Joseph Bellafato died suddenly and unexpectedly on Sunday, September 10, 2023. He was 84 years old. Frank was a devoted and loving husband, father, and grandfather (Poppy) who adored his grandchildren. Frank lived his life in a way that made it easy to write his obituary. His life was a life well-lived, focused on faith, family, friends, and filled with meaningful work, life-enriching activities, and service to others.
Frank was born on November 30, 1938, in Mount Kisco, New York. He graduated from high school in 1956 and from Clarkson University in 1960, where he earned a BS degree in Industrial Distribution. From 1961 to 1963, Frank proudly served his country in the US Army Signal Corps, where he spent time in France and Germany, which started a life-long love of travelling.
Frank began his career at General Motors in 1963. This was not only the place where his career flourished, but it is where Frank met the love of his life, Bonnie. They married on 8-8-64 and began their family. In 1974, Frank was selected to attend the prestigious Sloan School of Management at MIT where he earned his Master's degree in Management in 1975. During his time at General Motors, Frank worked at five different plants in NY, DE, GA, and MA. He held key positions such as Director of Quality, Production Manager, and Plant Manager.
In 1988, after 25 years of service, Frank retired from General Motors and moved to Hilton Head Island, SC where he owned and ran a successful bike rental company, Riding Tigers Bicycles, with his cousin. In 1989, Frank was recruited by CMC/CLA Manufacturing in Paris, Kentucky to be their Executive Vice President of this newly established Japanese owned company. His humanistic leadership style, his integrity, and his focus on service above self was a winning combination for the success of the organization. In 1997, Frank's hard work was rewarded when he was promoted to President & CEO, a high honor to be the first American president of a Japanese owned company. Frank's career and CMC/CLA's success continued to rise, and Frank was promoted again to Chairman & CEO in 2003. In 2007, Frank retired and moved back to Hilton Head to enjoy retired life at the beach with Bonnie.
During Frank's distinguished and successful career, he embodied his belief in service to others by becoming involved in his community. He was a past board member with over 15 organizations like several hospitals, universities (U/Mass and University of Kentucky), Chambers of Commerce, museums, automotive associations, and the United Way. Frank made such an impact in his community in Bourbon County, KY that the Chamber of Commerce made him the First Inaugural Person of Bourbon County, where his portrait hangs in the Bourbon County Courthouse's Hall of Fame. The Paris, KY Rotary Club made Frank a lifelong honorary member based on his years of service and created the Frank Bellafato Service Above Self Award of which he was the first recipient. Frank was so loved by the community that there is a street named after him—Bellafato Road.
His exemplary career was just one aspect of his life. The accomplishment he was most proud of was his family. He raised his children with such love, wisdom, and guidance, weaving his faith and traditions from his cherished Southern Italian heritage into all that he did. Frank lived his life in a way that put his family first. He built a beautiful life for Bonnie and his children. He taught and led by example, showing them the importance of hard work, being active, having a can-do attitude, loving strongly, and giving generously. He lived life with joy and vitality, making the most of every moment.
His retirement afforded him the opportunity to spend more time with family and friends and doing things he loved like playing tennis, cooking, gardening, and being the best grandfather ever. Frank was a big personality, and people mattered to him. He was kind and gentle, and he loved getting to know someone. He would strike up conversations everywhere he went and always said such positive words to strangers that put a smile on their face and brightened their day. Frank had a unique gift of truly engaging with someone in a way that made you feel like you were the most important person in the world. He deeply cared about you and remembered personal facts to talk about the next time he met you. You mattered to Frank, and he made sure you knew that.
Frank was a wonderful, funny, kind, and intelligent man. He told the best "dad" jokes and loved to make people laugh. He was smart. He loved to start his day with a crossword puzzle (done in pen!) and enjoy evenings with Bonnie watching Jeopardy!. He gave the contestants a run for their money!
Frank's family has a strong love of fishing, crabbing, gardening, tennis, doing handyman projects, and cooking thanks to his influence and mentoring. Poppy was a wonderful cook, and he always said, "If you can read, you can cook!" So many family memories center around good times together over a delicious meal. A family favorite was Christmas Eve's Seven Fishes dinner, a Southern Italian tradition that will live on in the Bellafato family.
Frank was an avid tennis player and loved his time at South Beach Racquet Club—a second home for him. He was a strong presence on the courts—the Italian Stallion—and he loved nothing more than fierce competition followed by after-match libations and good-natured ribbing. Frank was always positive and supportive with all his partners, encouraging them to play their best and have fun. He was a great spokesman for the game of tennis, inspiring others to play the game that you can play for life. He was very proud and grateful to be playing actively and competitively at 84 years old. His tennis partners and opponents will certainly miss hearing Frankie yell out "In the la banza!" after they won a great point.
Frank loved "do it yourself" projects, and he got such enjoyment out of helping others. When Frank visited his kids, he always wanted a home improvement project to do. Handyman Poppy was ready to tackle any problem. His response was "Not a problem!" He could build anything, fix anything, and cook anything, and he was always ready to pass on his knowledge in a loving way.
He did all his work and activities with joy in his heart and a whistled tune on his lips. In fact, Frank was quite a talented whistler, and he brightened many a moment with his whistling and his love of singing his favorite songs. His beautiful voice will be missed.
Frank was a pillar of strength to his family. He was only a phone call away from providing guidance, wisdom, kind words, and love to help his family and friends during challenging moments or to celebrate good times. His wisdom will be greatly missed.
Frank was an extraordinary man who lived big, loved big, and now will leave a big hole in his friends and loved ones' lives.
Frank is survived by Bonnie, his wife of 59 years who he loved deeply, his children Lisa Bellafato (husband, Rob Densmore) of Louisville, Kentucky, Joe Bellafato (wife, Renee) of Sterrett, Alabama, Jill Roby (husband, Scott) and his beloved grandchildren Jessica and Jake Roby of Louisville, Kentucky. He is also survived by his brother, Ronald Bellafato, and his nephews Richard Fiacco (wife, Charlene), Gordon Fiacco (wife, Beth), and Dean Fiacco. He was preceded in death by his parents, Salvatore and Frances Bellafato, his brother, Richard, and his sister, Judith.
And now that Frank's well-lived life has come to an end, his family must find a way to go on without him, to live without his gentle voice, his kind and wise words, his beautiful smile, his quick wit and sharp mind, the songs that he was always whistling, his strong hands that were always ready to help, and his love that he shared so easily. They are comforted in knowing that he is in Heaven, surround by family, and where he heard the Lord's voice say, "Well done, my good and faithful servant."
A funeral Mass and internment with military honors will be held at St. Frances by the Sea Catholic Church on Hilton Head on Thursday, September 21, 2023, at 10 am. In lieu of flowers, kindly donate in Frank's name to the American Lung Association of Kentucky or USACares.
If you are unable to join personally, please join the family vitually via Facebook Live.
Funeral Mass
10:00 am
Thursday, September 21, 2023
St. Francis by the Sea Catholic Church
45 Beach City Road
Hilton Head Island, South Carolina, United States


Share Your Memory of
Frank