Has a Death Occurred? We Are Available 24/7
(843) 501-9441
Live Chat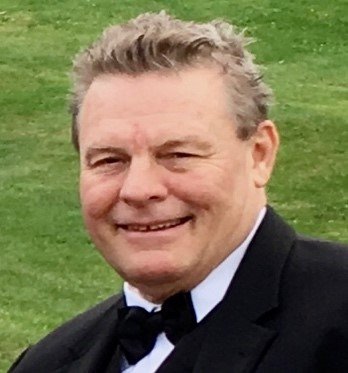 Share Your Memory of
Michael


Obituary of Michael P. Halpin
MICHAEL P. HALPIN
July 22, 1957 – March 28, 2021
Michael P. Halpin, 63, of Hilton Head, SC, died suddenly in his home on March 28, 2021. He is survived by his adoring daughter, Amanda Halpin, who has been the light of his life since the moment that she was born. He is also survived by his mother, Mary Ann Halpin of Oakmont, PA, his brother Daniel T. Halpin (Lisa) of Cary, NC, his sister Susan E. Halpin, also of Oakmont, PA, and his brother James J. Halpin (Melissa) of Fairport, NY. He is preceded in death by his father, Michael J. Halpin, his sister Patricia A. Halpin and his brother Mark E. Halpin. Mike leaves behind many nieces and nephews who will miss him dearly.
Mike moved to Hilton Head over 30 years ago and began working in real estate appraisal. He convinced his brother Mark to move to Hilton Head a few years later and together they formed Halpin Appraisal. He loved running or riding his bike on the beach in Hilton Head. Mike golfed at some of the best courses in the US and Canada with his friends, dad, brothers and cousins. The highlight of his golfing career was his hole-in-one while playing at Lost Canyons Golf Course in Simi Valley, California.
He was passionate about his music, writing several songs over the years on his treasured Alvarez guitar. Mike attended countless concerts over the years, and when COVID killed live music, he spent hours exploring music online. He was so excited to share 'just one more song' or a new artist that he had found with his friends and family.
Mike's razor-sharp wit and his killer sense of humor kept us entertained for years. He always had at least 2 new jokes to tell. His daughter Amanda appreciated his brand of humor most of all. She posted, "He already knows that he's the best AND the funniest." on her Instagram page on Father's Day. They were as close as a father and daughter could be, and he was so proud of the bright and beautiful woman that she is becoming.
Mike's family moved several times while he was growing up. He started accumulating friends along the way. He is still very close to some classmates from high school in Centerville, OH, and continued to make lifelong friends as he moved to Pittsburgh, PA, Rochester, NY, and Hilton Head, SC. His friends became friends of the entire Halpin family.
The family hopes that many of his friends will be able to join them for a celebration of Mike's life on May 1, 2021, at 1:00 p.m. at St. Irenaeus Church in Oakmont, PA. Afterwards there will be music and more laughing than crying as we start to hear all of the stories that Mike's mother may still not be old enough to hear.
Celebration of Life
1:00 pm
Saturday, May 1, 2021
St. Irenaeus Church
387 Maryland Ave.
Oakmont, Pennsylvania, United States