Has a Death Occurred? We Are Available 24/7
(843) 501-9441
Live Chat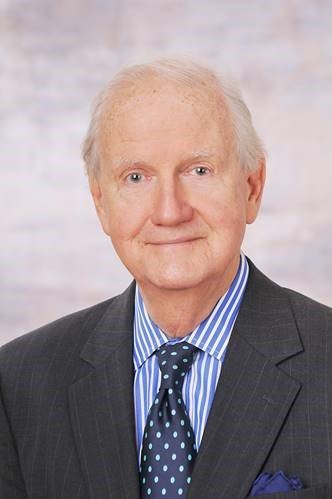 Obituary of Dwight Hillis Emanuelson
Dwight Hillis Emanuelson, a longtime resident of Hilton Head, SC died on March 2, 2021 following a lengthy illness. Born September 25, 1933 in Brooklyn, NY, he was the son of Esther Hammer and Dwight Hillis Emanuelson who both died at a very early age. Raised by his beloved grandmother, Dwight attended the Northfield Mount Herman School and graduated with a Bachelor of Science degree from the Agricultural School of Cornell University. After graduation he was hired by Merrill Lynch, as part of their JET program for young executives.
Dwight continued his career with Merrill Lynch when he was offered a position as a floor broker on the NYSE, a job his late father held in the 1930's. He then was selected for Merrill Lynch's Management Training program and his first assignment brought him to Savannah, GA. While in Savannah, Dwight was a member of the Chatham Club, The Telfair Academy of Art and served as President of the Savannah Symphony Orchestra. Following management of the Merrill Lynch Tampa, FL complex, Dwight opened the Merrill Lynch Hilton Head, SC office. Here is where Dwight and his wife, Susie, have made lifelong friends and fully embraced their community.
Dwight served as President of the Van Landingham Rotary Club, an early board member of the Arts Center of Coastal Carolina, served on the Collections Committee of the Columbia Museum of Art in Columbia, SC. The advisory Committee of the Johnson Museum at Cornell University and the James and Charlotte Brooks Foundation of New York.
In 1992, Dwight accepted an opportunity to join Wells Fargo, where he continued his career as a Financial Advisor until his retirement of the age of 85. Although Dwight worked in the financial services industry for over 60 years, his passion for life is what truly defined him. There was not an underwater adventure he would not dive into and he shared many of these scuba excursions with his children and grandsons. Dwight celebrated his 70th birthday with a dive in the Bahamas that took him below 200 feet. Dwight loved all things outdoors…tennis, hiking, kayaking, body surfing and beach bocce were some of his favorite past times and always with his dog, Hunter. Dwight's true passion was his love of art, which bloomed in the sixties when he began to befriend some young East End artists in New York. He had a brilliant eye and began collecting in earnest during this time. He counted many of these emerging talents as friends, including Jim Brooks, Tom Wesselman, Malcolm Morley, Syd Soloman and his son Mike. Throughout many years Dwight and Susie donated many works from their collection to the Telfair Museum of Art, The Johnson Museum at Cornell, The Columbia Museum of Art and The Norton Museum of Art in West Palm Beach, FL.
Dwight adored and treasured his family and many friends he considered family…the many beach picnics they organized during their time on Hilton Head created so many precious memories. His energy was endless. Even Dwight's last few weeks he went to bed asking "What are we doing tomorrow?" and at breakfast he would ask "Where are we going today?"
Dwight is preceded in death by his parents. He is survived by his wife Sue Buchanan Emanuelson, his daughter Catherine McCarthy and husband Chuck, his sons Dwight Emanuelson, Jr. and wife Claire, Dr. Murphy Townsend and partner Gregor Turk and Philip Townsend and wife Kimberly. Grandchildren Hillis Emanuelson and wife Lindsey, James Emanuelson and wife Tiffany, Charlie McCarthy and great granddaughter Piper Louise Emanuelson.
We praise and thank Hospice Compassus, Integrity Home Health and Memory Matters. In lieu of flowers, we are asking that donations be made in Dwight's honor to Memory Matters, PO Box 22330, Hilton Head, 29925 or to Hilton Head Humane Association, PO Box 21790, Hilton Head, 29925. Dwight's family appreciates your thoughts and prayers at this time and will be holding a private graveside service for family. We welcome All to attend a Celebration of Life at a date to be determined.


Share Your Memory of
Dwight