Has a Death Occurred? We Are Available 24/7
(843) 501-9441
Live Chat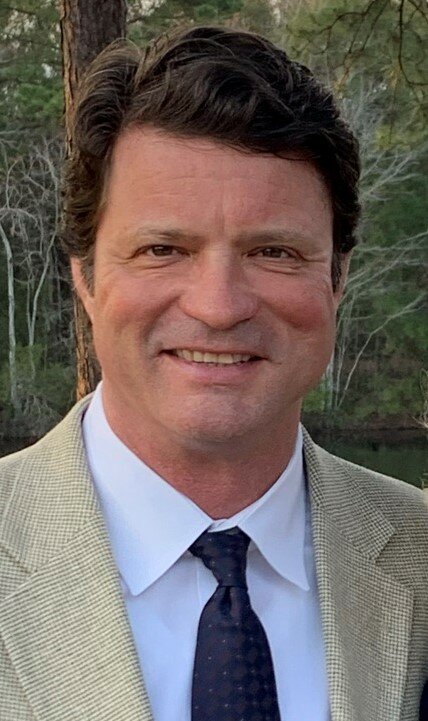 Obituary of William Harold Gray Jr.
William "Billy" Harold Gray Jr. February 6, 1969 – May 22, 2023
Billy Gray Jr., 54, of Hilton Head Island, South Carolina passed away on May 22, 2023 at Savannah Memorial after an accident, leaving behind a legacy, in faith, family and business. Billy worked hard, played hard and lived every moment to the fullest. He was loved and admired by many and leaves a big hole in our lives.
Billy was born and raised in Allendale, SC. He graduated from Allendale Academy in 1987. He was voted the most athletic in his class: football quarterback, basketball and Legion baseball. Growing up, he spent most of his summer weekends in Bluffton and on the May River. He was an outdoorsman from day one, hunting, fishing, and riding horses bareback as fast as he could through the woods.
He graduated from Clemson University in 1992 with a Bachelor of Science in Management. He bled orange, and we wouldn't be surprised if all of the recipients of his donated organs suddenly find themselves watching Clemson football this fall. At Clemson he was a part of the Sigma Alpha Epsilon fraternity, lovingly referred to as Sigma Alpha Hair Salon probably because of Billy Gray and his beautiful locks.
After college, Billy worked and traveled, spending time in Lake Tahoe, Hawaii, and Grand Cayman before returning to the mainland in Charleston, SC and then finally landing in Bluffton. He began his surveying career in 1995 and later started Atlas Surveying out of his garage. He built Atlas from the ground up into a corporation with offices in four cities in the Carolinas and over 150 employees. His orange trucks are iconic on the roads in the Lowcountry, Upstate and Charlotte NC. He was a licensed surveyor in the states of South Carolina, North Carolina, Georgia, Florida, Alabama, and Kentucky. He was a member of the South Carolina Society of Professional Land Surveyors and has been involved in the Hilton Head Area Home Builders Association. He was helping to develop a young men's mentoring program with the Christian Business Men's Connection.
Billy leaves behind his loving wife, April Murray Gray, and his children, Dylan Yarborough, Gabby Gray (fiancée Kevin Myhre), Will Gray, Bodie Fisher (stepson), and Jesse Gray, all of whom he loved with his whole heart. He also leaves behind his father, Billy Gray Sr. (partner Barbara Weisner), brother Bran Gray (wife Julie), niece Olivia, nephews Matthew and Jacob, other extended family and several very close friends. He is preceded in death by his mother Terry Ruth Seay Gray and his grandparents.
Beyond his noted accomplishments, Billy was an avid sportsman in all things outdoors. He loved hunting deer, duck, turkey, quail, elk, and dove as well as fly-fishing in the flats around Hilton Head for tailing fish and in the Bahamas for bonefish. He will be remembered for his kindness, compassion, and genuine care for those around him. He had an innate ability to inspire and mentor others, nurturing their talents and helping them reach their full potential. Billy's warmth and enthusiasm touched the lives of everyone who had the privilege of knowing him. His laugh was truly the greatest, and his infectious smile was ever present.
Billy leaves us with 100 percent confidence that he is with his Lord Jesus Christ in heaven. He searched his whole life for something more and finally found it in his relationship with our Lord and Savior. His last 12 months were spent intentionally studying the Bible to draw closer to God and a relationship with Jesus Christ. He had just grown in confidence and knowledge to start sharing his faith with others. It is our hope that his family and friends will continue this revival in memorial of Billy.
A memorial service to honor the life and accomplishments of Billy Gray will be held on Thursday, June 8th at 2:00pm at Lowcountry Community Church in Bluffton, SC. His ashes will be placed at Six Oaks Cemetery in Sea Pines and spread in his favorite fishing and hunting spots at a later time. Please share your stories of Billy at legacyofbilly@gmail.com.
Donations in memory of William H. Gray, Jr. can be made to the American Heart Association and Lowcountry Community Church missions.
Memorial Service
2:00 pm
Thursday, June 8, 2023
LowCountry Community Church
801 Buckwalter Parkway
Bluffton, South Carolina, United States


Share Your Memory of
William