Has a Death Occurred? We Are Available 24/7
(843) 501-9441
Live Chat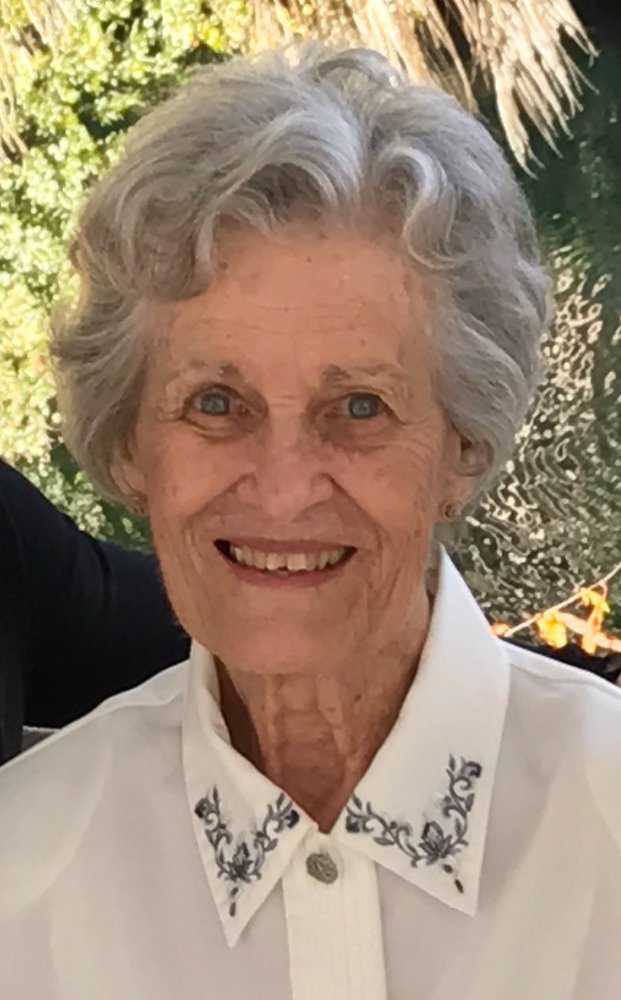 Obituary of Miriam Irene Waterhouse
Miriam B. Waterhouse passed away early on April 23, 2021 following a short illness. Miriam was born on January 16, 1926 in Haskell, New Jersey to John Barr Bell and Miriam Hampton Bell. She was preceded in death by her husband of 57 years Lawrence (Larry) A. Waterhouse.
She is survived by her sons, Kenneth (Cynthia) San Antonio, TX, Mark (Andrea) Westland MI, Brian (Diane), Virginia Beach, VA, and Steve of Columbia, SC.; six grandchildren, Brian, Lori, Brandon, Stephanie, Claire and Paige; and five great-grandchildren, Damien, Fiona, Jericho, Izzabella, Zivah, and Jemma.
After high school, Miriam attended Jersey City Teacher College, (now New Jersey University) and Jersey City Medical Center School of Nursing, earning a Bachelor's Degree in Health Education and Nursing. While active in nursing Miriam taught nursing classes at the Monmouth Memorial Hospital School of Nursing in Long Branch, New Jersey. After her marriage to Larry, she moved to Michigan and she taught at the Ford Hospital School of Nursing in Detroit, Michigan. While her husband spent 36 years with the Ford Motor Company they lived in many locations including Brazil, Mexico, Venezuela and England.
In 1989, Miriam and Larry retired to Hilton Head Island and began an active retirement with membership in the Hilton Head Audubon Chapter. Together they took many birding trips throughout the US. They also enjoyed international travel with visits to Scandinavia, Europe, China, and India.
Throughout her life, Miriam had a love for writing poetry, passed on by her mother Miriam Hampton Bell. She published several of her mother's works, Reflection of Life in 1975, and a Family Anthology of poetry with contributions from Miriam, her mother and her siblings Hampton and Jack. She became a member of the Scribbler's writing club and wrote nature articles for the Hilton Head Plantation newsletter. Each month she would choose a topic of local interest to the community.
Early Bird
The cardinal's tune awakes me to the rising sun
He whistles at my windowsill to tell me night is done
Then, once he has me listening, and from my bed I creep,
He's on the wing, and I am left too wide-awake to sleep.
In 2004, she became the primary caregiver for Larry, as he was stricken with ALS. With her years of nursing experience and her tender heart, she cared for him until his death in 2010.
In lieu of flowers, the family requests that donations be made to the ALS Foundation or Hilton Head Audubon Society. A memorial service will be held at the First Presbyterian Church on Saturday, July 17, 2021 at 11:00am.
Inurnment will be in the First Presbyterian Church Columbarium.
Memorial Service
11:00 am
Saturday, July 17, 2021
First Presbyterian Church
540 William Hilton Parkway
Hilton Head Island , South Carolina, United States
843-681-3696


Share Your Memory of
Miriam