Has a Death Occurred? We Are Available 24/7
(843) 501-9441
Live Chat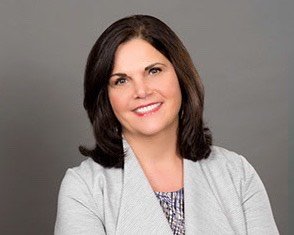 Obituary of Diane Rose Ramey
On Monday April 5, 2021 Diane Ramey joined her parents in Heaven. Born and raised in Ringtown, PA, Diane loved the fact that she now lived on Hilton Head Island. Diane is preceded in death by her mother and father, Helen I. and Daniel Grow Sr. of Ringtown PA. Diane was a daughter, a mother, a step mother, a sister, aunt and also a grandmother.
Diane was a mother to Brett Burman (PA), Erica Burman (PA), Natalie Burman (DE), Jessica (Damian) Long (NJ), Abbey (Nicholas) Ross (PA), Andrew (Meg) Ramey (MA), Thomas Jester (GA), Laura (Justin) Krebs (SC), Brian Ramey (OH) and Nicholas Ramey (SC). Loving sister to Donna (Ralph) Guida (PA), Jane Long (Greg) (PA), Russell Grow (PA) Daniel Grow Jr (Debra) (PA). Loving family including Curt & Amy Ramey (SC) Steve & Julie Ramey (MI) Jo Anne & Mel Reinthal (OH) Jim & Lorri Ramey (OH) Julie and Steve Conley (SC/OH) with so many other family and close friends in her life. The most recent addition to Diane's family being grandson Calvin Andrew Ross.
Diane spent her career as a Pharmacist, but later expanded that into a home health care business with her husband Terry. Diane loved to travel and took grand trips with her children to wonderful places. Her love of travel took her to all corners of the world, including Paris, Spain, Amalfi coast in Italy and of course the special place with Terry, the love of her life to Bora Bora for their honeymoon.
Diane loved tennis and had recently began playing pickelball and also golf. Diane had such a sweet and infectious personality, always willing to lend a hand to family, friends and those in need.
Diane had recently begun to attend St. Luke's Church on Hilton Head Island and loved being part of the Island community.
Diane was a loving person and loved hosting friends and family in their Island home as a treasured event. Diane was famous for saying "it's all about the fam" as a remembrance to any event. Diane was a sweet and loving soul and we are all so blessed to have had her in our lives.
A memorial service will be held at The Island Funeral Home on Friday, April 9th at 1:30 pm. A second memorial will be held on April 17th in Pennsylvania.
In lieu of flowers donations may be made to your local Cerebral Palsy Foundation.
Memorial Service
1:30 pm
Friday, April 9, 2021
The Island Funeral Home and Crematory
4 Cardinal Road
Hilton Head Island, South Carolina, United States
843-681-4400


Share Your Memory of
Diane