Has a Death Occurred? We Are Available 24/7
(843) 501-9441
Live Chat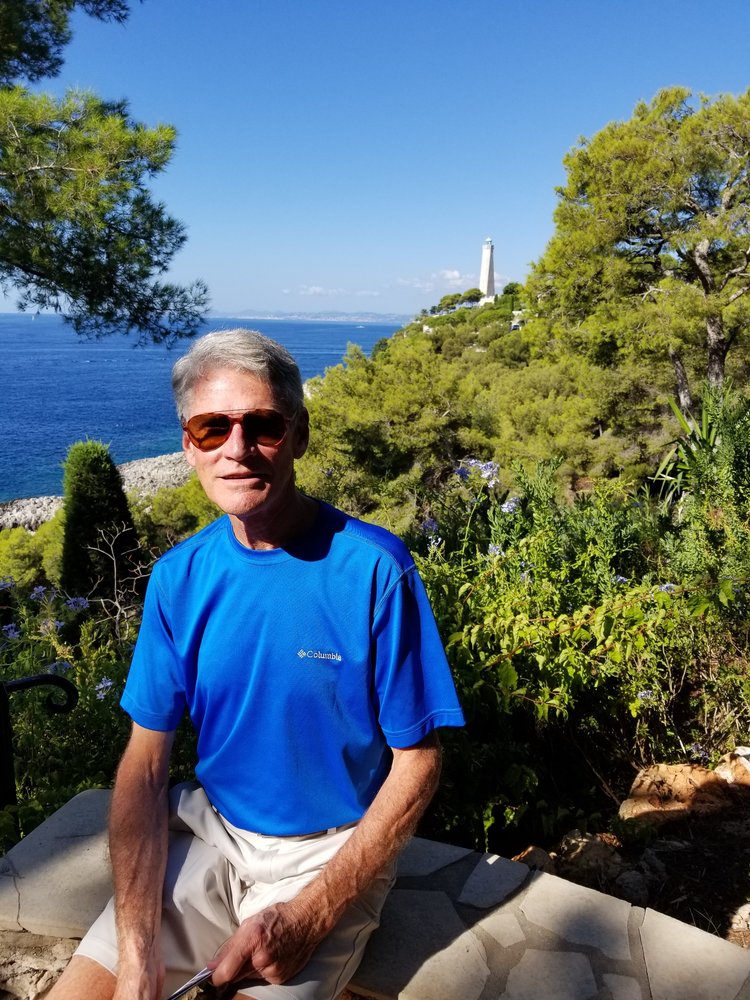 In Memory of
James R. "Jim" Hawn
1947 - 2020


Obituary of James R. Hawn
James (Jim) R. Hawn, 72, passed away at home on Hilton Head Island, SC on January 23, 2020.
Jim was born on May 11, 1947 in Jeffersonville, Indiana to Patricia Marcelle (Maudsley) Hawn of Boonah, Australia and Army Sargent Nelson Anthony Hawn of Kentucky. He, along with his older brother Nelson and younger sister Marcelle, grew up in Clarksville, Indiana, attended Clarksville High School where he lettered in basketball, track and cross-country. He and Nelson fearlessly crossed fossil beds to fish the Falls of the Ohio. After graduating high school in 1965, Jim attended Indiana University where he earned a B.A. degree in Political Science and History. Work towards a masters was done at IU and Carnegie Mellon. It was during this time that he dated and married Claudia Sloan, celebrating 51 years of marriage in 2019. He was a devoted "daddy" to a succession of Afghan Hounds, Ash, Taj, Tazi and Chamois.
Jim's interests were many and diverse. Sports played an important role throughout his life and included fishing, basketball, running, tennis and in later years, walking (the beach or Bluff) and hiking in England, Italy, France, Spain and Austria.
He was an avid supporter of the IU Hoosiers, St Louis Cardinals and Blues and Texaco Motor Racing. Growing up in the Bluegrass area and living and working in Louisville and Lexington, Kentucky he had a lifelong love of thoroughbred horse racing, attending the Kentucky Derby, Breeders Cup, Royal Ascot and the Barbados Gold Cup many times.
Experiencing other cultures through travel was another of his enduring passions. Jim traveled extensively on business, visiting 188 countries and every continent except Antarctica. He spent ten years as an expat with Claudia and Tazi in Barbados, Belgium and England. Safaris in Kenya and South Africa were ranked at the top of his favorites. Post retirement he became an expert trip planner and cruise line enthusiast whether revisiting favorite places or researching new adventures. Always included were bookings to concerts, plays, ballet, opera, art museums, landmarks, experiences unique to the destination. His admiration for talented performers began in elementary school when he was cast as the Tin Man in the Wizard of Oz. Apropos for the man who grew up to spend his entire career as an oil man and for 31 years, the man who wore the star.
Jim came from A Texaco family. His dad and uncle were Texaco and he went on to hold numerous leadership roles in the company. They included Executive Assistant to the Chairman of Texaco, Inc., executive assignments with Texaco Latin America/West Africa in Coral Gables, Florida and international assignments as Country Manager, Barbados, Managing Director, Belgium, Netherlands, Luxembourg, Regional VP of Texaco International Marketing and Manufacturing for the U.K and Ireland Region, Managing Director, Marketing and Manufacturing Texaco, Ltd in London and post-merger assignment with Chevron as President of Europe/West Africa Products. A dear friend and colleague characterized Jim as being one of the most liked executives at Texaco and Chevron, known for his insights honesty, presentations, collegiality and integrity.
After retiring from Chevron Texaco, Jim was retained as a consultant and advisor to the family owned Swayfields Ltd, U.K and formed a lasting bond with the Spouge Family.
Jim cultivated his interest in farming and gardening while assisting Claudia in planning and planting various flower and vegetable gardens and tending their conservatory plants and orchids. Memberships in the following organizations attest to his ongoing involvement with the natural world: Audubon; World Wildlife Fund; National Wildlife Federation; Retired Thoroughbred Association; ASPCA; RSPCA; Fairchild Tropical Botanical Garden, Miami FL; Wisley Gardens, Surry, England; National Trust, U.K.
Jim is predeceased by his Mother and Father; Aunts Iris Maudsley, Elizabeth Taylor, Magdeline Shorter, Betty Wallingford; Uncles James and Raymond Hawn; and cousins Lexie Ravlich, Bob and Chick Shorter; brother-in-law Vale Randolph, sister-in-law Ruth Hawn.
He is survived by his wife Claudia; brother Nelson N. Hawn: sister Marcelle Hawn Randolph; Aunt Beryl Rogers; sisters-in-law and brothers-in-law, Sue and Gerry Biasiolli and Judy and Jim Cherry; nieces, Heather Duffy Bishop (Steve) and Marcelle Hawn; nephews Brent (Janel) and Todd (Ester) Cherry; Stephen (Tracy) and Mark (Pam) Hawn; cousins, Paula Gully, Rae MacLeod, Muriel Wilkinson, Keith Maudsley, Murray Maudsley and their families.
His kidding sense of humor, keen memory and beautiful blue eyes left an impression on friends and strangers alike.
A remembrance in Jim's honor will be held in early summer. In lieu of flowers, plant something that will bloom in your garden or contribute to your favorite wildlife/animal charity.
He will always be my Star Man who made our lives Magic.


Share Your Memory of
James