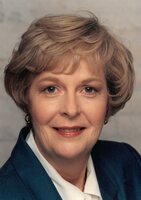 Judith "Judy" Snediker
Judith "Judy" Snediker died on November 17, 2022 at St. Joseph's/Candler Hospital in Savannah, Ga. She was 79.
Judy was born on April 30, 1943 in Martinsburg, WV as the youngest child of Charles and Virginia Miller.
Judy graduated from West Virginia University with a degree in Mathematics in 1965 and took a job as a Systems Engineer with IBM in Pittsburgh, PA. It was here in Pittsburgh that she met her husband Jim. They raised two daughters and made many lifelong friendships. Judy also operated two small businesses involving home furnishings and fashion.
Later, Judy and Jim relocated to Hilton Head/Bluffton, SC, where they enjoyed retirement together with family and new friends. Among Judy's many interests and hobbies were cards, puzzles, sewing, quilting, needlepoint, reading, and volunteering.
Judy is survived by her husband, James Snediker, her children, Diane and Kathryn Snediker, and her brother, C. Douglas Miller.
In lieu of flowers, consider a donation to the Save The Children charity.