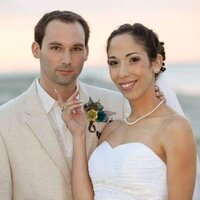 Jason Evan McCall
Jason Evan McCall passed away November 12, 2022, from a recent illness. He was a resident of Bluffton, SC. Jason was a, devoted husband and father, great son, loving brother, and close friend to many.
Jason was born January 22, 1986, in New Orleans, LA and has resided in the HHI and Bluffton, SC area since 2016, with his recently deceased wife Sarah Siegel McCall. He is survived by his two precious children, Sylas age 4, and Sawyer age 3; his mother, Marion Sparks Sylvia of Hilton Head SC and step father Jack Sylvia; his father Randy McCall of Hickory, NC; and twin brothers Kevin and Corey McCall of Hilton Head, SC. He has too many aunts, uncles, and cousins to mention by name but was loved and will be missed by all.
He was a talented AV engineer with many awards and accolades for his work. Like his grandfathers, he could fix anything. He loved his Z cars, tools, electronics, stand-up paddle board, and was an avid music fan of all genres. He was loved by his family and friends and his zany sense of humor will be missed.
Please consider in lieu of flowers a donation to the Sylas and Sawyer Care Fund as they have lost both parents in a short 4 months.
Go Fund Me; Sylas and Sawyer Care Fund by Marion Sylvia: https://gofund.me/b7a36f0f