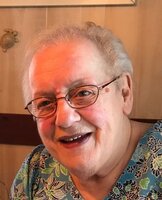 Carolann Niquette
Carolann Niquette Obituary
Carolann Niquette, 81, of Hilton Head Island, SC died on August 8, 2022, at her home with family by her side.
She was born in Lowell, Massachusetts on May 5, 1941, daughter of the late Napolean (Paul) and Lillian (Belisle) Roberge, and wife of the late Joseph (Gerry) Niquette. Carolann was raised and educated in Lowell and Dracut, MA. She raised her family in Hudson, NH and was a long-time resident of Milford, NH before relocating to South Carolina.
Carolann had been employed for several years at Sanders Corporation and retired from Digital Corporation in 1992. She loved country music, and traveling, and enjoyed spending time with family and friends. She never met a stranger and always gave more of herself than she ever asked for in return. She was an incredible and loving wife, mother, grandmother, sister, and friend who will be deeply missed by so many.
Family members include a son and three daughters, Timothy and Jill Weckwerth of Osterville, MA; Michele and Greg Bricker of Mooresville, NC; Heidi and Michael Theriault of Milford, NH; and Holly and John Fahey of Hilton Head Island, SC; and three stepchildren, Mark and Rene' Niquette of New Port Richey, FL; Ronald and Angela Niquette of St. Petersburg, FL and Diana Niquette of Hollis, NH; two brothers, Paul Roberge of Manchester, NH and Michael Roberge of Savannah, GA; and many grandchildren and great-grandchildren.
Memorial services will be held at Edgewood Cemetery, 107 Amherst St., Nashua, NH, on Thursday, August 18, 2022 at 11:00 am. In lieu of flowers, memorial donations in Carolann's name can be made to St. Jude Children's Research Hospital.