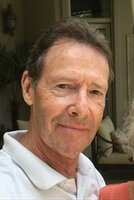 Ed Marcella
Edward J. Marcella, loving husband, father, grandfather, and friend passed away at his home on Hilton Head Island, SC Monday morning, May 2, 2022.
Ed was born in Boston, MA, and was a lifelong learner attending Northeastern University before graduating from Empire State College and then achieving a Masters from Columbia University in New York. His career in telecom led him from an entry-level installer to a Vice President before retiring to Hilton Head Island in 2005.
He is survived by his wife Mary Catherine; children, Toni and Cal Lipscomb, Thomas and Beth Marcella, and Tracy Marcella; and grandchildren, Emily, Alex, Anna, and Henry. He was a cherished brother to Carol Sprague, Albert Marcella, Alice Whitt, Mary Carey, and Catherine Picard and a beloved uncle or friend to many others.
The support, joy, and love he provided in this world will live on.
A Celebration of Ed's life is planned for a later date.