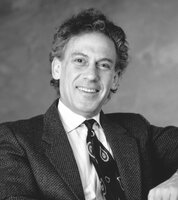 Mark H. Bricklin
Mark Harris Bricklin, of Hilton Head Island, South Carolina, died Friday, September 3, 2021 of COVID-19 complications. Mark was born on April 13, 1939 in Philadelphia, Pennsylvania, the son of the late Rose Guard and Arthur Benjamin Bricklin.
Mark attended Kenyon College, graduated from Temple University and was a teaching fellow at Boston University while he pursued a postgraduate degree. He worked as a freelance writer and professional photographer before joining The Philadelphia Tribune, America's oldest black newspaper. He learned journalism, and eventually became city editor, though he was the only non-black employee. Mark found it a great place to work, especially during the civil rights era, and he interviewed everyone from Martin Luther King, Cecil B. Moore, Malcolm X and many others.
Through freelance writing for publications like Mad Magazine to Reader's Digest, he was hired as an associate editor of Prevention at Rodale Press in Emmaus, Pennsylvania in 1971. Over his thirty-year career at Rodale, Mark was Group Vice-President and editorial director of Prevention and editorial founder of Men's Health, the world's two leading health magazines. He wrote numerous books that sold millions of copies on subjects ranging from fitness to business to pets. Towards the end of his corporate career, he became Chief Creative Officer and launched web sites for Prevention and Men's Health magazines and served as editor of a start-up title, Pets: Part of the Family. Mark won several awards, including the Arthur Ashe Award for Urban Journalism and others for his leadership in promoting public fitness.
His passions were Irish music and race walking, and later in life, cosmology.
Mark is survived by this wife, Carolyn Gavett; two brothers, Barry Bricklin and Alan Bricklin; his son, M. Brendon Bricklin; his daughter, S. Deidre Moynihan; five grandchildren and one great-grandchild.
A private Celebration of Life will be held by the family at some future date.
In lieu of flowers, memorial contributions may be made to the American Brittany Rescue. https://americanbrittanyrescue.org.