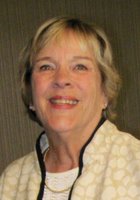 Kathleen "Kathy" Pietsch
Kathy was born on October 17, 1943 in Lancaster, PA. She graduated from Westfield High School in Westfield, NJ, Mercer Hospital School of Nursing in Trenton, NJ and St Joseph's College in Maine with a degree in Health Care Administration. Most recently she worked as the Director of Nursing at Henry. J. Austin Health Center in Trenton, Health Care Educator for the New Jersey Hospital Association, grant writer for Capitol Health System in Trenton, and grant writer and clinical nurse for HiTOPS in Princeton, NJ.
Kathy and her husband Ken were married for 54 years and retired to Hilton Head Island in the fall of 2004. In her spare time Kathy enjoyed playing tennis and chaired the Women's Association of HHI tennis group for several years. She also enjoyed playing bridge, biking, traveling and the beach. She volunteered for several years at Hilton Head Hospital in the Gift Shop. And she loved and rescued several Westies.
Kathy is survived by her husband Ken, her son Gregory (Laura) and three grandchildren, Alexandra, Ellen and Erik Pietsch. Her daughter Chryssa (Paul) and three grandchildren, Kathleen, Madeline and Caroline.
Her brother Ben Wiley and sister Phyllis Hannan live nearby in Sun City.
A service commemorating Kathy's life will be held at the Shipyard Beach Club, Hilton Head Island on Tuesday, June 29 at 5:00 p.m.
In lieu of flowers donations may be made to the Humane Association of Hilton Head or the Humane Society of the United States.